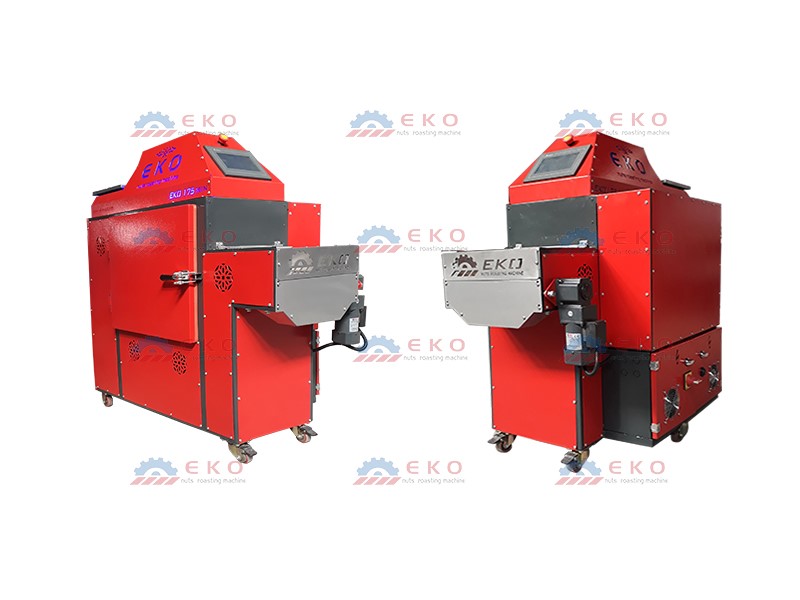 EKO 175 mini is the smallest roasting machine at our factory. It is very suitable for product roasting at shops and cafes right in the open space to attract customers' attention. EKO 175 mini can be made entirely with stainless steel and partly with stainless steel.
Capacity is 10 kg per hour. Mini roasting machine can roast almond, hazelnut, peanut, cashew, pumpkin and sunflower seeds.
In semi stainless steel roasting machine is used painted black steel for the cover of machine, stainless steel is belt, loading and discharging bunkers. The color of cover customer can choose by its own preferences and logo of customers' company can be craved on the cover of machine. Mini nuts roasting machine is the best roaster for retail stores and cafes to attract a huge number of customers.